Help is just a click away!

On this page you will find articles and videos about teaching and learning with 1:1 devices, a technology training schedule, and useful documents.

This school year, Mrs. Fierro, the District 111 Technology Integration Specialist, will be at different buildings before and after school for teachers, administrators, and support staff to get one on one, small group, or even whole building, instruction, conversation, and general support for the district's one to one initiative . Please stop by and see her with any questions, suggestions, or ideas! Her calendar of trainings is below.

For additional information, you can also visit the Kays Tech Self Help website!
Kays Tech Tips for the Beginning of School

First Days of School

As the new school year is starting, we need to make sure that we are thinking about basic classroom management regarding our 1:1 technology. Whether we are using iPads, Chromebooks, or the computer lab, how we manage student behavior is a procedure that we should practice from day 1, even before the students are using the devices. The simpler our strategy, the more effective it will be. Below are some examples that teachers across the district used last year. Make sure that whatever method you use works for you and your students!

"Chromebooks on Me"

This one is simple! And will work for most grade levels. The idea is to have the students turn their Chromebooks to face the teacher when they hear the phrase, "Chromebooks on Me."
Not only does this strategy get the students to focus on the teacher, rather than their screens and keyboards, but it also gives the teacher the opportunity to see what the students are doing. This provides the teacher with the ability to see if students are on track or need help, on task, and on appropriate sites.

The trick here is to be consistent. If students continue working after hearing "Chromebooks on me" there need to be consequences, such as a technology timeout. Don't be afraid to take tech away for short periods of time!

"Lids at 45" or "Lids Closed"

When the tech is out and open, the students will be on it! Another way to get them to focus is to have them close the lids either all the way or half way. Be careful though with having them close the lids all the way, as this will log them out of Kankakee managed Chromebooks.

Everyone thinks that they can multi-task and continue working while the teacher is giving directions, but this is just not the case with most teenagers. By having students move the screen to an angle that makes it difficult or impossible to see, there is a greater probability of students listening to the directions. The angle can change as well, if you feel that the 45° angle is too much, then change it to 30° or even 20°. The idea is to make it so that the screen is open, yet not able to be viewed.

Having the students close their lids while directions are being given can ensure even more students are listening and engaging in conversations. If the students are working in Google Docs or other G Suite products, closing the lid will not cause the loss of any work. If they are working in other spaces, such as Nearpod, Glogster, Storybird, or Fakebook, this could cause issues.

An Organized Class Cart is a Happy Class Cart

Every teacher has a different method for organizing their classroom, and organizing your Chromebook Cart is also needed to ensure that students use the same Chromebook each day. We do NOT recommend writing on the cart or the Chromebooks! The method that you use, may not be the method that another teacher would use. Rather, using tape or labels of some type is much better. These can be removed and changed easily each school year, and throughout the year. In addition, if a Chromebook needs to be sent out for repair, that Chromebook will be replaced with a different one. The original Chromebook will not be returned to your cart, rather, the 'new' one will remain in the cart.

There are many different ways to have students retrieve and return their Chromebooks to the cart. Calling students up by row, table, or groups is always a quick and easy way to retrieve them. Returning them in this manner can create a back up at the cart, which could lead to classroom disruptions and off-task behavior. One way to alleviate this situation, would be to have students return their Chromebooks, while only one student plugs them after they have all been returned.

Several teachers have found success with having two or three classroom helpers that both distribute and return the Chromebooks at the beginning and end of each day. This cuts down on classroom traffic to the cart, as well as insuring that the Chromebooks are plugged in and out properly. These teachers leave the Chromebooks out on the students' desks or tables all day so that they are able to quickly access them if needed for a project, question, or assignment when needed. This requires making sure that the students know that they cannot utilize the Chromebooks without permission first.

Ensuring a Smooth Start

As we learned in Harry Wong's First Days of School, it is very important to practice classroom procedures until they become classroom routines. Just as we practice how to ask question, how to sharpen our pencil, and how to line up, we need to practice how to get and return our Chromebooks, how to turn them off, and how to login. Take time to think about all the different ways that we utilize technology with our students throughout the school day and how you want your students to act during each of those situations. Then create those procedures, fine tune them throughout the school year, until they become routine! As Felice Hybert always says,

"What does it look like, feel like, sound like?"

The video below discusses more strategies and tips for 1:1 Classroom Management. He will talk about a learning management system (LMS) called Schoology, that is very similar to Google Classroom, which is the LMS that we utilize in Kankakee School District.
One to One Device Procedures Handbook

Below is the district's One to One Device Procedures Handbook. This handbook was created to help parents, students, and teachers in regards to care and use of the various assigned 1:1 devices throughout the district.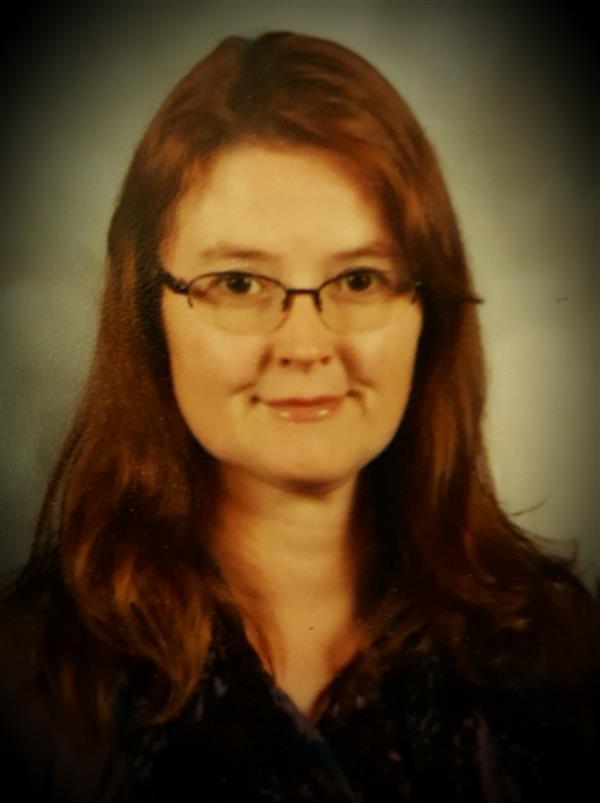 Phone: 815-802-5819
Email:
Degrees and Certifications:
Masters of Education from the University of Illinois in Leadership and Design with a focus on Instructional Technology - 2016 Masters of Science from Mississippi State University in Geoscience - 2006 Bachelors of Education from Governors State University in Education - 2000 Associate of Science - 1998 Associate of Arts - 1998
Mrs.

Melissa K. Fierro

Melissa Fierro is Kankakee School District 111's Technology Integration Specialist. Mrs. Fierro earned a Master's of Education from the University of Illinois in Leadership and Design with a focus on Instructional Technology that she completed in December of 2016. Her goals and aspirations for the district are to help every teacher utilize the technology that they have available to the best of their abilities, and to provide the student body with the skills and knowledge to be future ready learners.

Having taught at Kankakee Junior High School for 9 years, and serving on many building and district level committees in that time, allows Melissa to understand the teachers, students, and community of Kankakee. This understanding provides her with the ability to understand teacher and student struggles related to technology. Breaking down these barriers and providing opportunities for collaboration with other students, in Kankakee and elsewhere, is key to helping Kankakee students be future ready learners.

Mrs. Fierro is currently a Google Certified Educator Level 1, a Common Sense Educator, a Symbaloo EDU certified teacher, a Discovery Education STAR Educator, and is working towards completing her Google Trainer Certification.